Filipino Fare @ Lamesa – Toronto, Canada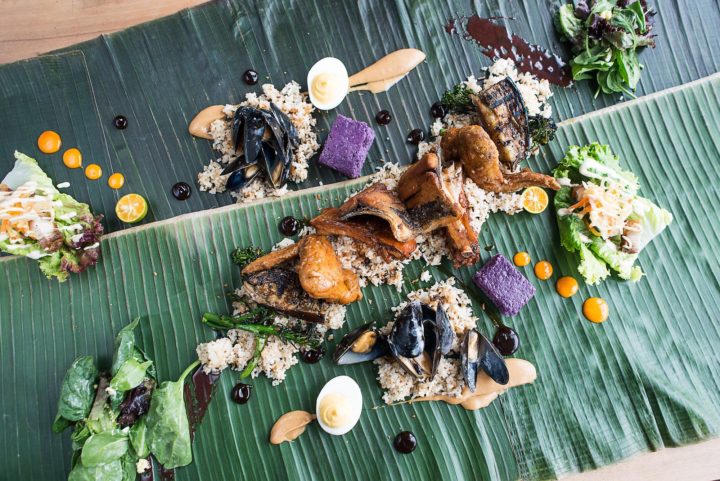 Traveling is hard…but traveling with people is EXTRA hard–especially when those people are family. I feel like any time we take a family trip, people stop being polite and start getting real. However, I do have to give my 27 year old baby sister props for being super type A and always taking the lead when we go anywhere together. She does all the research and plans out each and every spot, stop, and Insta photo ops. I literally just show up and she does the rest.
During our most recent trip together, we made the trek over to good ole Toronto, Canada. I heard it was like the New York of Canada…but after visiting, I feel like it's more of a Chi-town. It's way too chill to be like New York. Something that surprised me about Toronto was the diverse population. There were so many different types of people walking around the city. Everywhere we walked we would hear all kinds of languages being spoken and see all types of foods being eaten.
One of the most memorable experiences from Toronto was the Kamayan dinner experience at Lamesa. This was a feast completely eaten by hand and it included a variety of traditional Filipino food served on a banana leaf. Not only was the food delicious, but i was a beautiful spread. My favorite foods were the garlic rice and the ube cake – my god that stuff was sooo good. Filipino food is like a flavor punch to the face, so it's never boring or bland. The staff at the restaurant gave us a cultural lesson about the Philippines after each bite and it was just nice to take a step out of our Vietnamese/Chinese/Korean/Japanese food comfort zones for a change. My pro tip for visiting this restaurant is to make reservations and bring wet wipes!