DIY Hand Sanitizer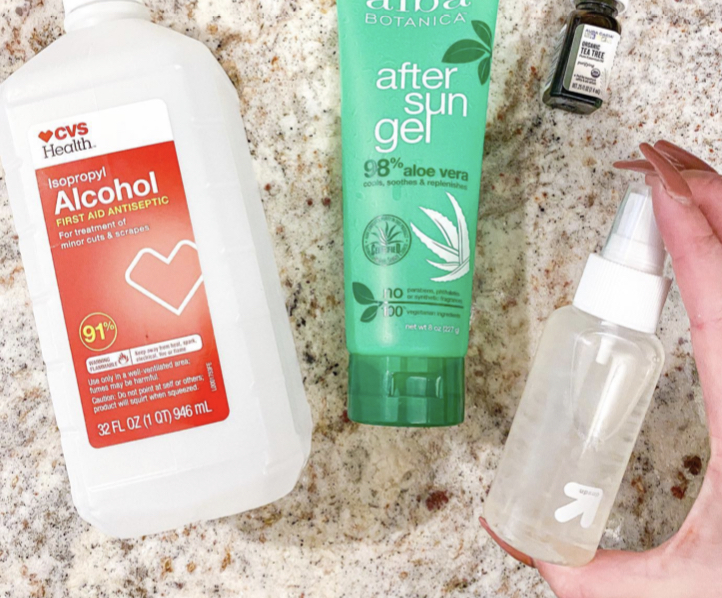 Coronavirus/COVID-19 is continuing to quickly spread across the world. Washing your hands is one way to help prevent the spread of this illness. Since allllll the stores are depleted of hand sanitizer, here is a simple DIY hand sanitizer to save the day. We are posting this because we are constantly on the go and so are many keto baes, so this will come in handy until the stores are able to catch up with demand. I used the ratios recommended by @popsci and @centersfordiseasecontrol:
Ingredients:
1 cup 91% isopropyl alcohol (CVS)
1/2 cup aloe vera (Whole Foods)
10 drops tea tree oil (Whole Foods)
Spray bottle (Target)
Thoroughly whisk all the ingredients together until they form a homogenous liquid. Use a funnel to portion out the liquid into travel friendly squeeze or spray bottles. Shake before using.