How to Order the Keto Pink Drink + Matcha Cold Foam at Starbucks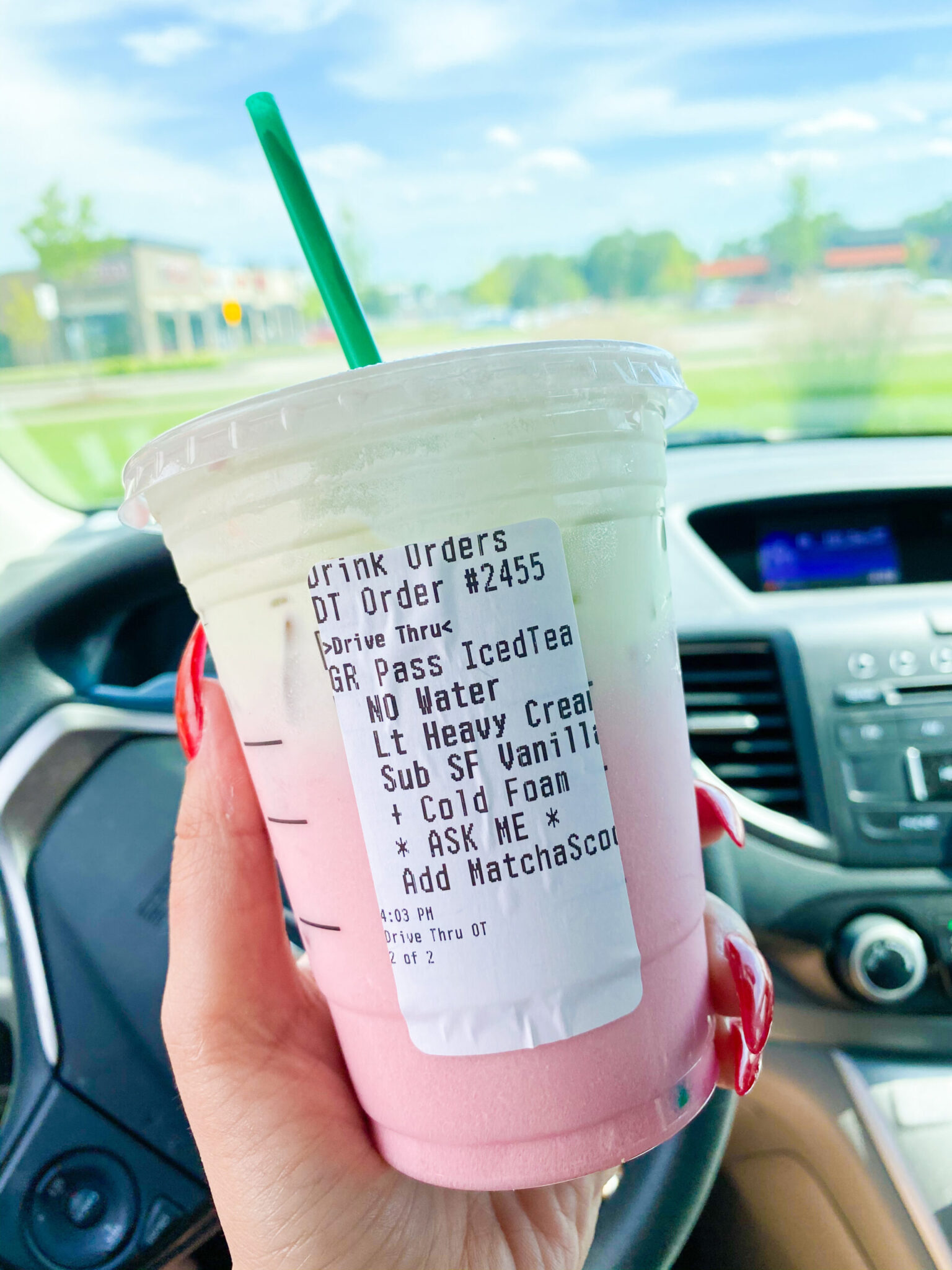 We love to ketofy our favorite comfort foods and beverages so there's something about being able to ketofy this Starbucks drink that makes it feel even that much better.
Here's how to order:
"Hi, may I please get a Grande Passionfruit Iced Tea, no water, add light heavy cream, with 1-2 packets of stevia… and can you please top it with cold foam made with heavy cream, sugar free vanilla, and a scoop of matcha powder?"
They should be able to make this beverage request for you with no issues. They will point out that there is sugar in the matcha powder – so order based on your keto preferences. There is about 5g of sugar in one scoop of matcha powder. We eat and drink to fit our macros, so this works as a treat for us.