10 Pizza Night Ideas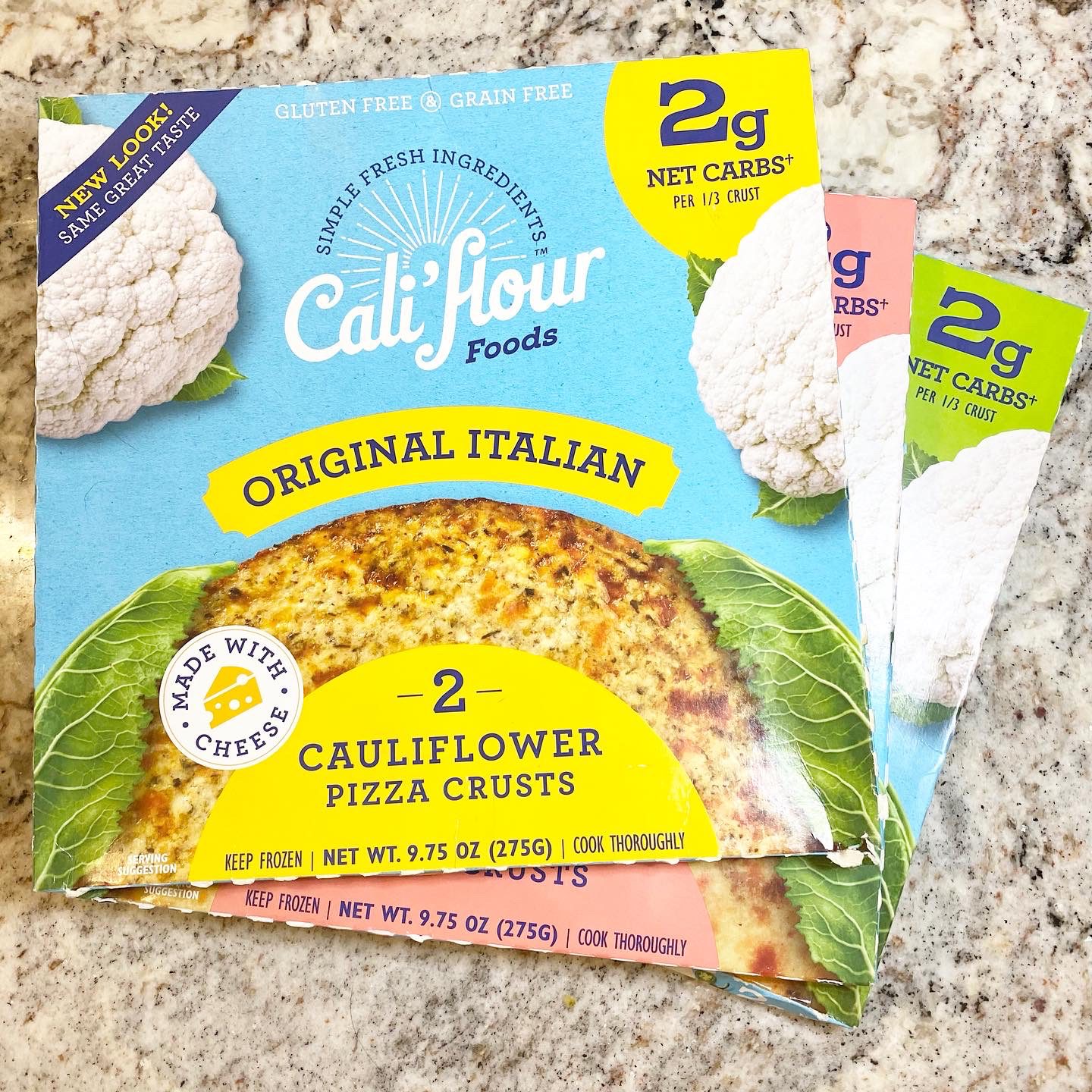 This post is sponsored by BabbleBoxx.com on behalf of Cali'flour Foods. They have truly perfected the cauliflower crust. The pizza crusts and flatbreads they have in their line of products are super clean (meaning there's not crazy processed ingredients involved) and consists of a very wholesome base: cauliflower, egg whites, and mozzarella. Because of that, they are keto-friendly and perfect for letting you indulge without any of the guilt or repercussions of eating a super carbie meal.
The other day, we received a variety pack containing the Original Italian, Sweet Bell Pepper, and Jalapeño keto pizza crusts along with the sun-dried tomato, Jalapeño, and Original flatbreads. Since we are in the midst of a fridge clean out (this usually happens the final week of each month), we couldn't wait to get creative in the kitchen and make some pizza to grub on with these as the vessel. P.S. the flatbreads are a great keto bread as well – think sandwich thins.
If you're interested in purchasing these keto pizza crusts or flatbreads, feel free to visit this link and use KETOBAES for a discount.
Based on what we had in our fridge, we decided on Chicken Alfredo Pizza and a classic Pepperoni Pizza. They were super easy to put together and cook but here are some pro tips after our first round:
Use a crisper tray to pre-bake the flatbreads in your oven or toaster oven. It took 4 minutes for ours to crisp up the flatbreads.
Spray the crisper tray prior to pre-baking the flatbreads with a cooking spray like Pam.
Watch your flatbreads the first time you bake them as oven times and temps will vary.
Add the toppings after you pre-bake the flatbreads (or keto pizza crusts) and bake for an additional 5 minutes. This prevents the keto pizza crust or flatbread from getting soggy.
Here are eight additional ideas for a fun pizza night:Jalapeño Popper Pizza: Jalapeño Keto Pizza Crust + cream cheese, shredded cheddar, green onions, and bacon.
Viral Feta Bake Pizza: Original Italian Keto Pizza Crust + sliced garlic, mozzarella, cherry tomatoes, olive oil, crumbled feta.
Crab Rangoon Pizza: Jalapeño Keto Pizza Crust + cream cheese, imitation crab meat, mozzarella cheese, green onions, sweet chili sauce.
Taco Pizza: Sweet Bell Pepper Keto Pizza Crust + taco sauce, Mexican cheese blend, taco meat, finished off with fresh lettuce, chopped tomatoes, and sour cream.
Chicken Tender Pizza: Jalapeño Keto Pizza Crust + shredded cheddar, chopped chicken tenders, mozzarella, honey mustard, green onions.
Buffalo Chicken Pizza: Sweet Bell Pepper Keto Pizza Crust+ cream cheese, mozzarella, shredded chicken, buffalo sauce, blue cheese crumbles, celery
Cheeseburger Pizza: Jalapeño Keto Pizza Crust + ketchup, shredded cheddar, ground beef, pickles, onions, tomatoes, topped with fresh lettuce
BLT Pizza: Original Flatbread (only thing that needs to be baked) + mayo, bacon, shredded cheddar, lettuce, chopped tomatoes
Everything but the Kitchen Sink Pizza: Original Italian Keto Pizza Crust + pizza sauce, any shredded cheese, chopped veggies, and any remaining leftover proteins in your fridge.