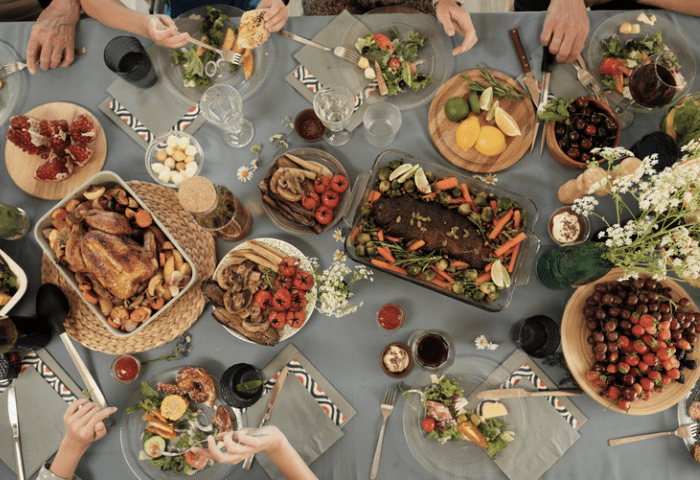 The holidays can be a challenging time for anyone trying to stick to a ketogenic diet. From tempting treats to carb-heavy meals, it's easy to fall off track and indulge in unhealthy foods. But don't worry, with a little planning and discipline, you can stay keto and enjoy the holiday season without sacrificing your health goals.
Here are 5 tips to help you stay keto during the holidays:
Plan ahead: One of the best ways to stay keto during the holidays is to plan ahead. This means deciding what dishes you're going to make or bring to holiday gatherings, and making sure they are keto-friendly. It also means having a plan for dealing with temptations, such as bringing keto snacks with you or finding alternatives to high-carb foods.
Focus on healthy fats: A ketogenic diet is all about getting most of your calories from healthy fats. So during the holidays, focus on dishes that are high in fat and low in carbs, such as roasted vegetables with avocado oil, or a spinach salad with bacon and eggs. This will help you stay satisfied and avoid temptations.
Don't skip meals: Skipping meals can lead to cravings and overeating later on. To avoid this, make sure to eat regular meals and snacks throughout the day, even if you're planning to indulge in a big holiday meal. This will help keep your blood sugar stable and prevent cravings.
Drink plenty of water: Staying hydrated is important for your overall health, and it can also help you stay keto. Water can help fill you up and prevent you from eating too much, especially if you're feeling tempted by high-carb foods. So make sure to drink plenty of water throughout the day, and try to avoid sugary drinks.
Stay active: Exercise can help boost your mood, improve your health, and burn calories. During the holidays, make an effort to stay active and incorporate some physical activity into your routine. This can be as simple as taking a walk with your family, or joining a holiday fitness class.
By following these tips, you can stay keto and enjoy the holiday season without sacrificing your health goals. Remember to plan ahead, focus on healthy fats, and stay active to stay on track with your ketogenic diet. Happy holidays!