Guide to Hot Pot & KBBQ Grill'n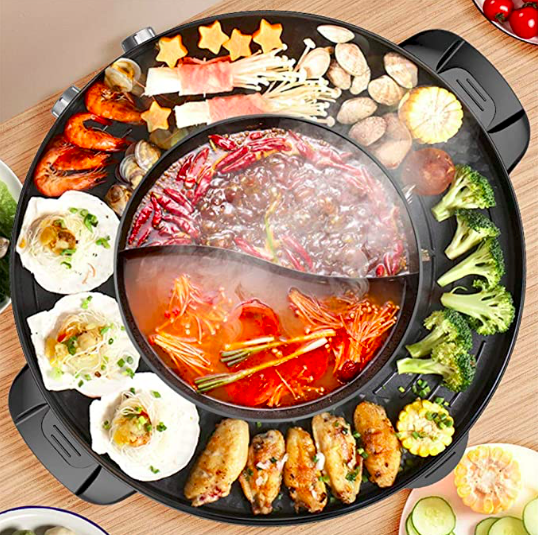 If you watch our instagram stories you know we love eating hot pot/bbq and YESSS, it can be keto. Most of the time Hot Pot & KBBQ would be cooked using two separate appliances but now with this awesome 2-in-1 gadget, we can have the best of both worlds in one sitting.
Since we get so many messages when we post about it in Instagram stories we figured a blog post was NECESSARY lol so here's an overview with some tips n tricks. 
What is it? 
Both hot pot and kbbq grill is a dining experience that you can have with your friends and family in the comfort of your own home. You cook thinly sliced meats, vegetables, and low carb noodles via broth or griddle. Once it's cooked to your liking, you can dip it in your sauce of choice and enjoy till you are stuffed and can't breathe. Just kidding…or am I? 
Your spread can be as extreme or simple as you want. The beauty of this way of eating is that you literally have endless options that can fit your keto/low carb needs and the carbies in your life without having to adjust too much or making a separate meal.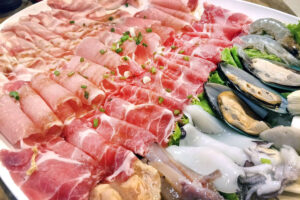 Low carb Hot Pot
Protein: Thinly sliced beef brisket, pork belly, and ribeye is my fav. Along with beef (pho) meatballs and fish meatballs. Most of these items can be found in an Asian Market. Since we moved to Cali we enjoy going to Hmart to find these goodies. Hmart has a large variety of meat fresh/frozen and basically all the essentials you need.
Vegetables: Watercress, spinach, straw mushrooms, enoki mushrooms, and seafood mushrooms are delicious and fulfilling.
Noodles: If I want to throw noodles in the mix, I use "Healthy Noodles" from Costco. Find the scoop on these noodles here > Healthy Noodles
The carbies in my life enjoy vermicelli or rice noodles.
Dipping Sauce: This is definitely a personal preference. Spicy, sweet, salty, sour…it's all up to you! My fav is spicy…of course. I start off with 1 tbsp soy sauce, 1 tbsp red wine vinegar, garlic, heaping scoop of hot oil, fresh Thai chili peppers, and cilantro. Try this brand if you want a clean version of soy sauce.
Hot Pot Broth: 
We prefer using pre-made bases because it's simple and quick. Most of the pre-made bases are a bit dirtyyyy keto but we are okay with it. If you prefer, make any of your favorite flavored broth as your base to dip. Thai Tom Yum, pork, or beef broth are some other popular bases. Here's the pre made base we like. 
Low Carb KBBQ
Protein: Similar to hot pot, thinly sliced beef brisket, pork belly, and ribeye won't do you wrong. Usually I stick with the non marinated meat at home and kbbq restaurants since I enjoy the flavor in the sauce and the taste of the grill. But if you like marinated meat check out  our recipe. >> Keto-Friendly Beet Bulgogi
Vegetables: I prefer having the veggies in the hot pot broth vs kbbq but the fam likes grilled white onions, mushrooms, jalapeños, kimchi, and salad. Here's our recipe for a Keto Korean BBQ inspired salad. 
I do like to use thinly sliced pickled radish to wrap the meat in though with fresh jalapeños. Pickled radish wraps are a not a substitute for rice paper but it's a great alternative to wrap your meat in. >> Pickled Radish Wraps
Noodles: I would do the same as hot pot and use healthy noodles. 
Dipping Sauce: For the kbbq grill I like to do sesame oil with a dash of salt or the same concoction as hot pot. 
Griddle: The griddle is non-stick but adding butter to cook the non marinated meats is bombbb.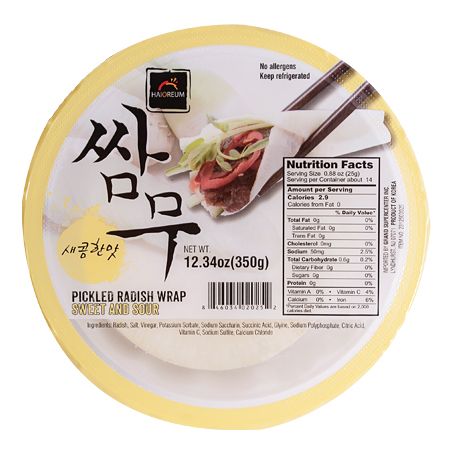 What you need:
Gadget: This is non stick and super easy to clean. After use I unplug the cord and drain all the grease to dispose of properly then rinse and scrub with a sponge just like a pan. Then I just dry with a paper towel and leave it on the table for the next round or store in the cabinet. 
Tongs: Use tongs or chopsticks to pick up the delicious meats and stay a safe distance from the griddle lol 
Strainer: Not necessary but great to have for hotpot so you can retrieve your meats and veggies easier if you don't want additional broth.