Cuisinart Ice Cream Maker Review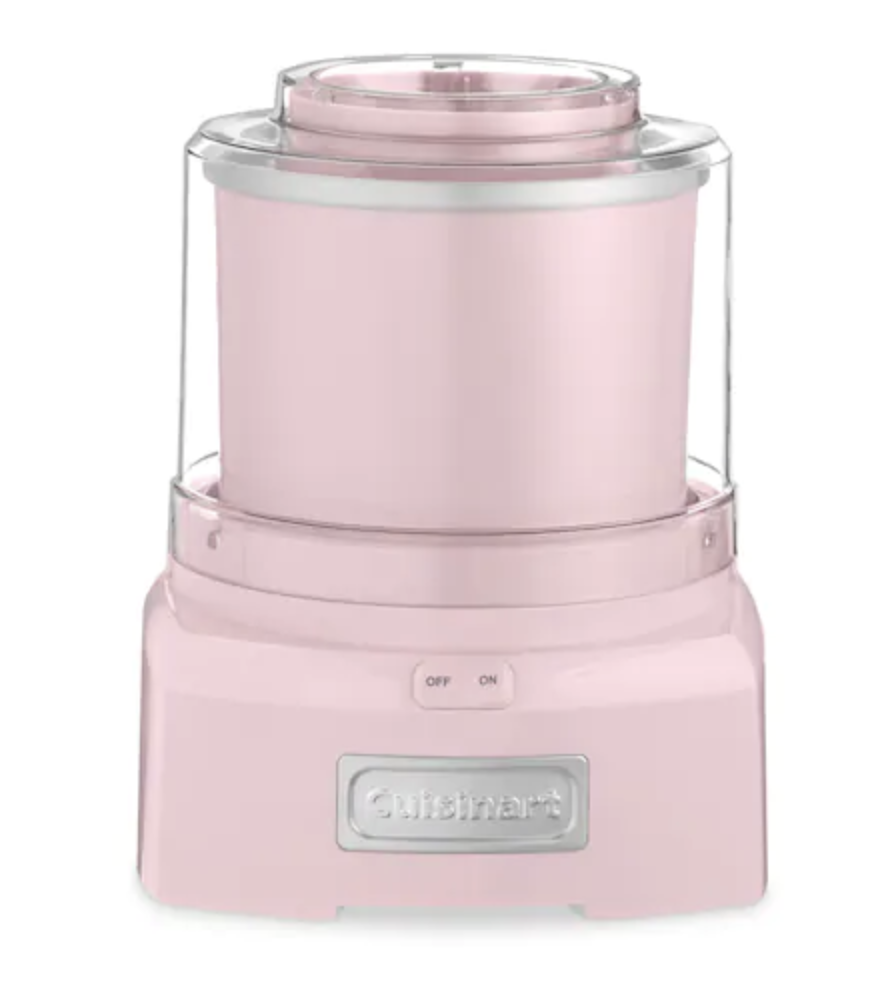 I recently impulse bought an ice cream maker because 1) it was on sale for a very reasonable price ($32 compared to $79 reg) and 2) I had heavy whipping cream and whole milk in my fridge that I wanted to use up. Not very logical or practical, but it's winter right now and I'm trying to keep myself busy inside to distract myself from the fact that it's a froze tundra outside.
The Cuisinart Ice Cream Maker is built to make about 1.5 quarts of ice cream. It comes with an electric base, bowl, paddle, and lid. It's about the size of a large blender and comes in red or white. There was also an instruction and recipe book included in the box, however, the machine is pretty easy to put together sans instructions.
Luckily, David has agreed to be my sous-chef for life so he was able to help me put this thing to the test. The first thing we had to do was freeze the mixing bowl because there is a liquid in there that must be solid before any ice cream can be made. Sixteen hours later, we had a frozen bowl, whole milk, heavy whipping cream, vanilla extract, and some sugar waiting to be transformed. After mixing all of the ingredients together, we turned on the machine and poured the contents into bowl as it spun. The mixture started to thicken after every minute, and after about 15 minutes, we had a soft-serve textured 1.5 quart of vanilla ice cream. We also added crushed pineapple to the mixture to take it up a notch.
Overall, the Ice Cream Maker completed it's mission exactly as described in the instruction manual. I was pretty impressed at how fast everything came together – and clean up was a breeze. The only thing I would change is to use higher quality vanilla extract because the one we used tasted more like alcohol. Pretty pumped to test out different ice cream recipes over the next couple of weeks!
This post contains affiliate links, which means we may receive a commission for purchases made through our links.