Keto Friendly Starbucks Medicine Ball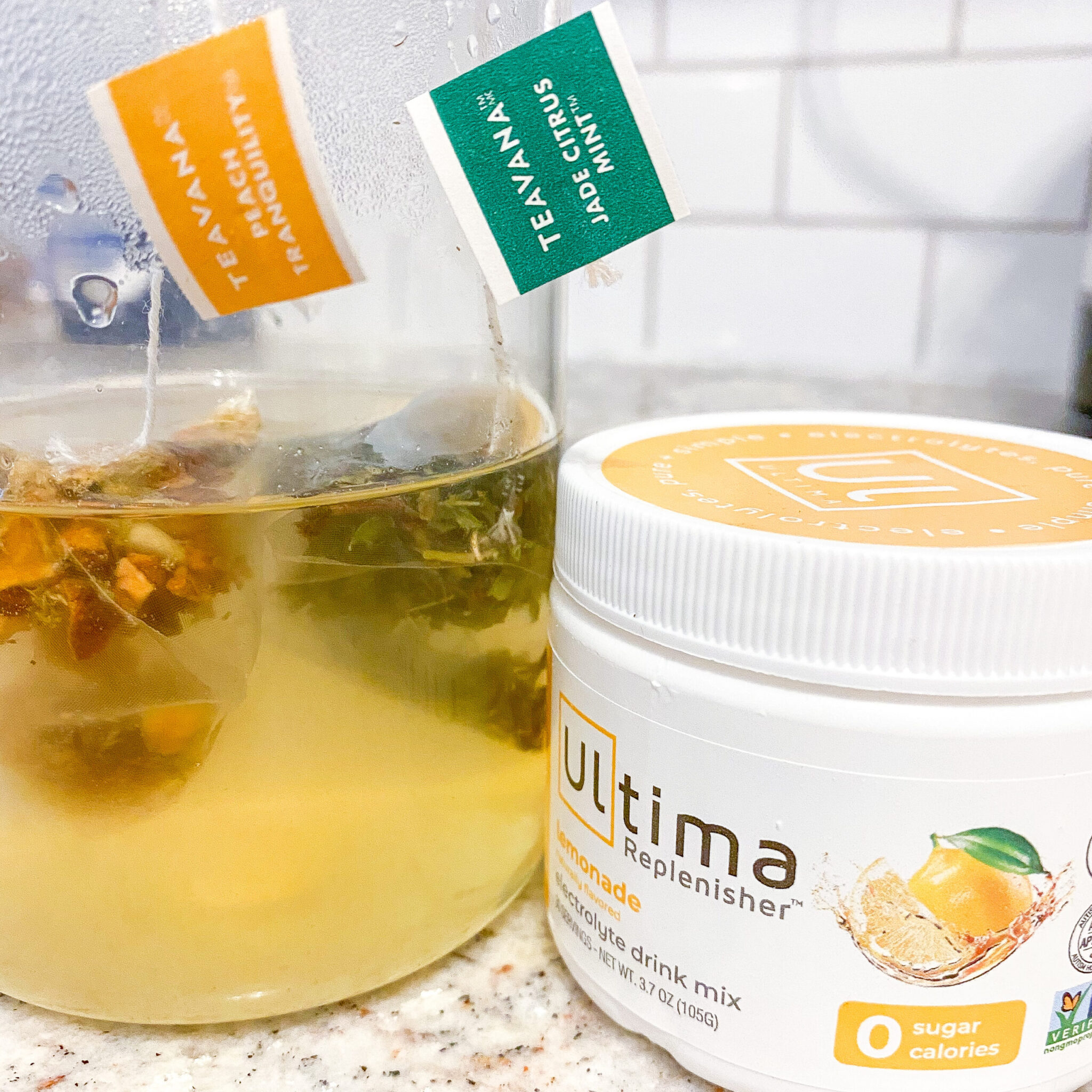 Tis the season….are we right? Aside from the Coronavirus, it legitimately feels like everyone around us is catching some type of bug. Back in the day when we'd be going through something, the Starbucks Medicine Ball drink would swoop in to help sooth our throats and help us recover from whatever we were going through. There is not actual medicine in this drink, but good ingredients that hopefully aid in your recovery from your cold. *reminder, we are not health professional – please work with your primary caretaker if you have any health related questions.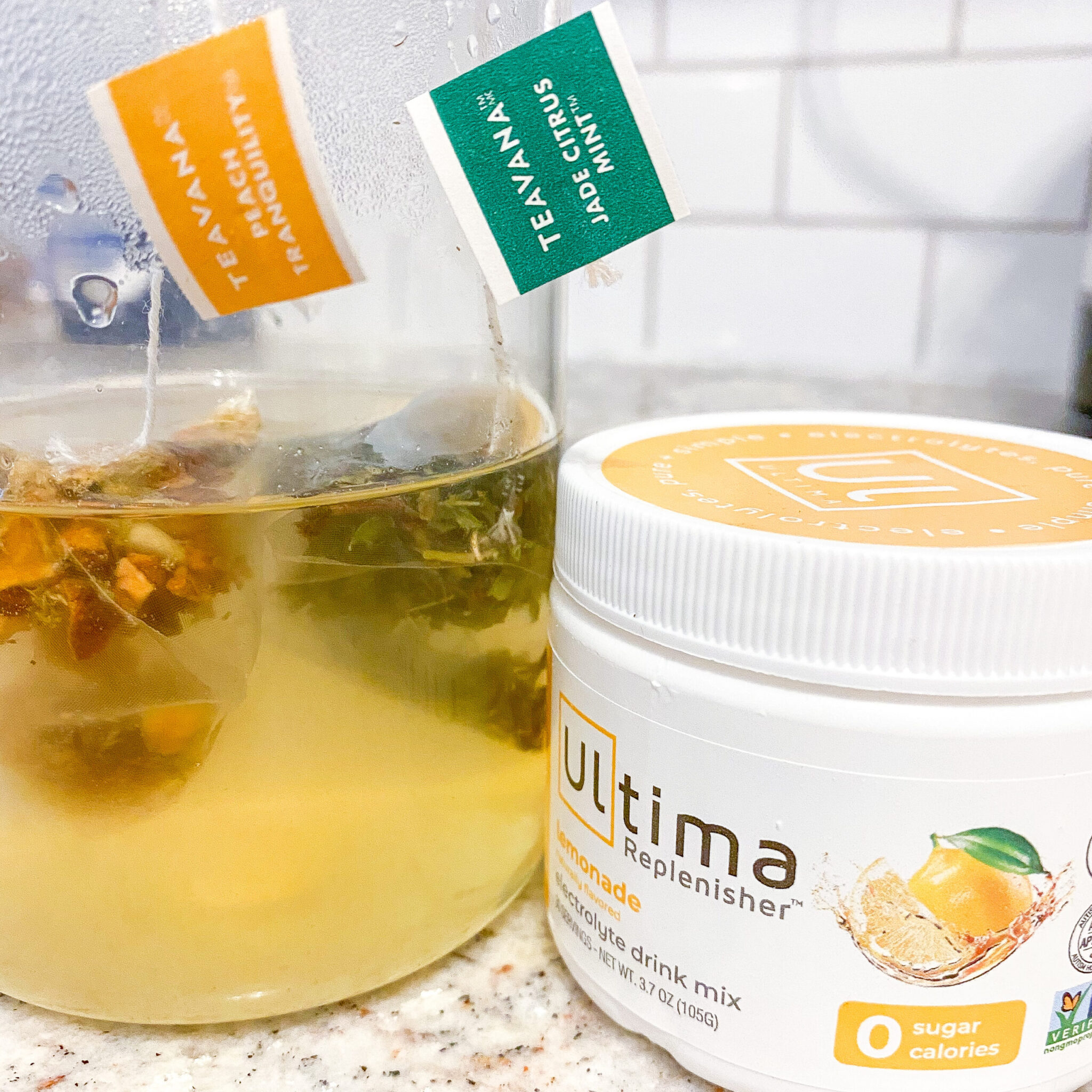 Ingredients
2

cups

water

boiling hot

1

Teavana Jade Citrus Mint Tea Bag

1

Teavana Peach Tranquility Tea Bag

1

scoop

Ultima lemonade electrolytes
Instructions
Bring 2 cups of water to a boil.

Add lemonade electrolytes and stir until they are completely dissolved.

Add the tea bags and let them steep for at least 5 minutes.

Enjoy, and hopefully feel better!
Nutrition
We only share products/services that we love. This post contains affiliate links, which means we may receive a commission for purchases made through our links.
Tried this recipe?
Please leave a review below and tag us @TheKetodashians on IG!