Low Carb No Bake Cookie Pie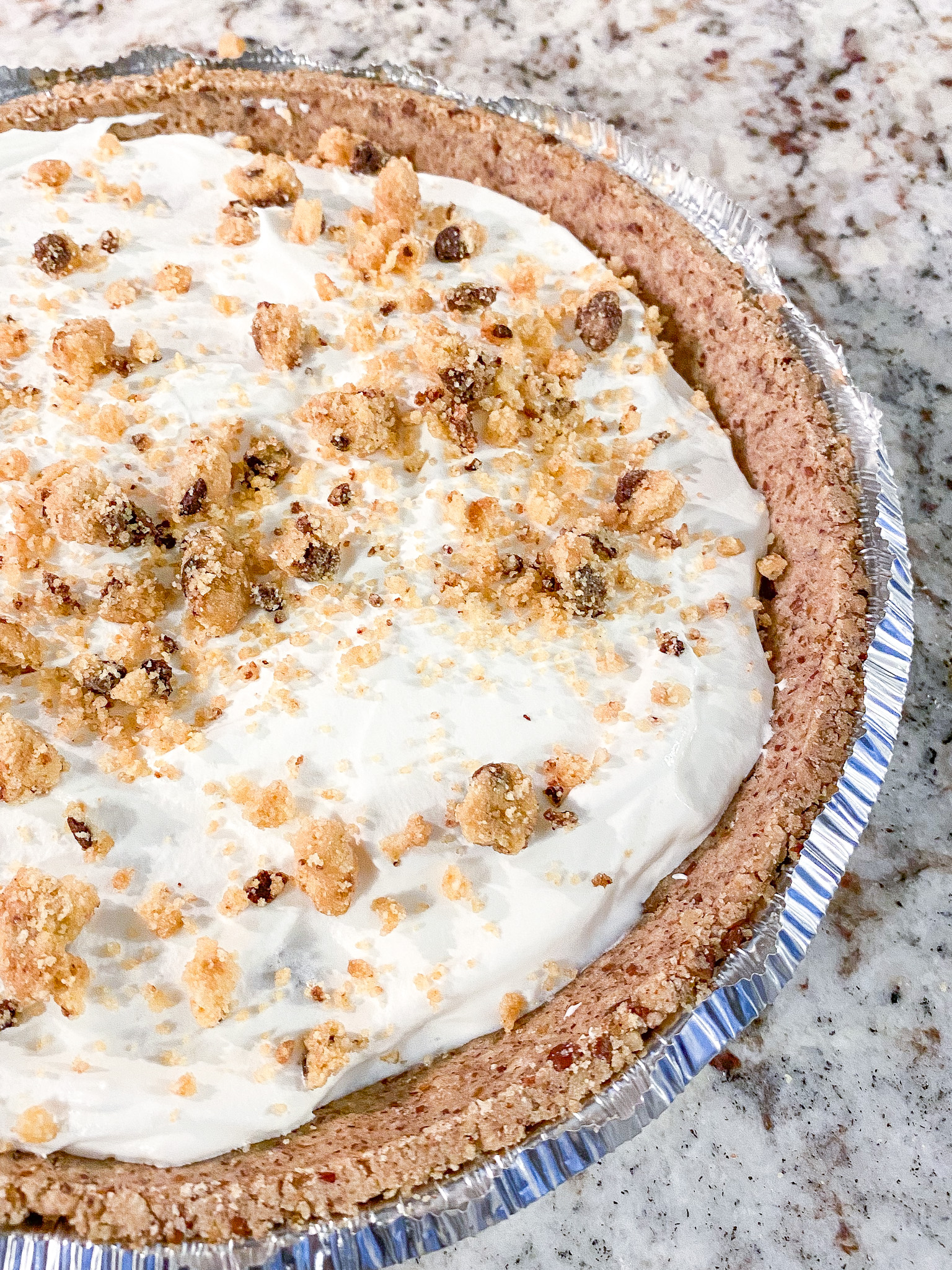 Literally the easiest dessert EVER!! If you're strict keto or tracking total carbs, this one's not for you. If you're a little lax and want a sinful dessert without the guilt, this is perfect for you. It is definitely dirty keto but you can EASILY clean it up with your own home made version. I used to make this all the time with pre made pie crust and chips ahoy and OMG I could probably kill an entire pie.
If you have leftover keto cookies and want to use them up, use these in place of the High Key Cookies that we use for the demo. It's super hot and muggy in Minnesota right now so baking is not an option until it cools down.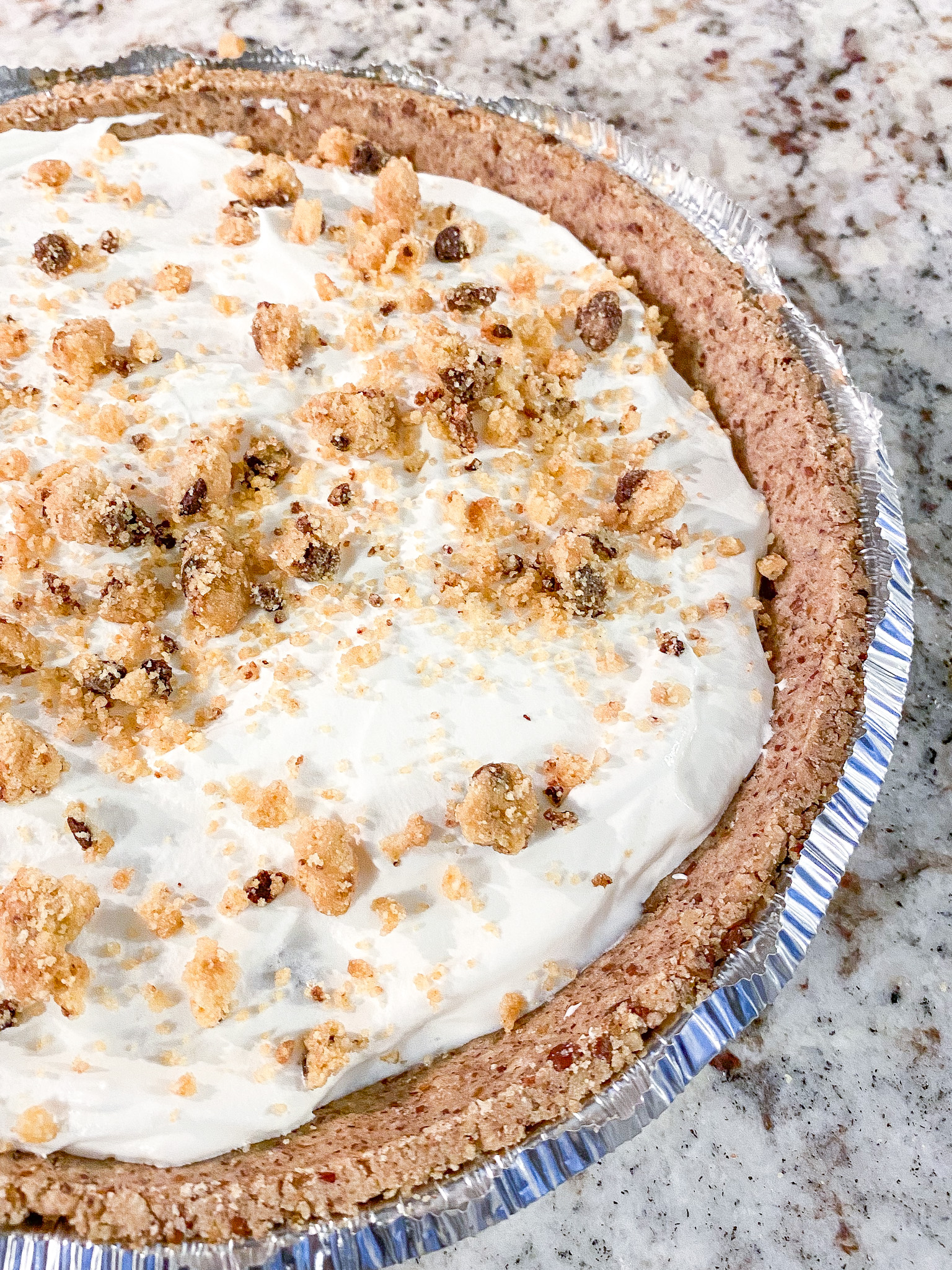 Ingredients
2

bags

keto chocolate chip cookies

(if you don't have access to packaged keto cookies, make your own – our chocolate chip pudding cookies are a good sub)

1/2

cup

milk of choice

(I used 2%)

1

keto pie crust

i used Diamond Pie Crust from Walmart. They have walnut or pecan options. You can make your own if you want to clean it up.

6-8

oz

Sugar Free Cool Whip (thawed)

You can also make your own if you want to clean it up.
Instructions
Dip a little over 1/2 of a bag of mini cookies in milk and place them on the pie crust (if you're using your own cookies, dip 4-5 cookies in milk)

Spread 1/3 of the cool whip over the cookie layer.

Dip more cookies in milk to form the next layer of the pie.

Spread another 1/3 of the cool whip mixture over the second cookie layer.

Crumble up the remaining cookies and sprinkle them over the second cool whip layer.

Cover the pie and let it cool for at least 4-6 hours before serving for the best results. You want the cookie pieces to soften.
We only share products/services that we love. This post contains affiliate links, which means we may receive a commission for purchases made through our links.
Tried this recipe?
Please leave a review below and tag us @TheKetodashians on IG!