FAQ: "What do you do with your leftover fry oil?"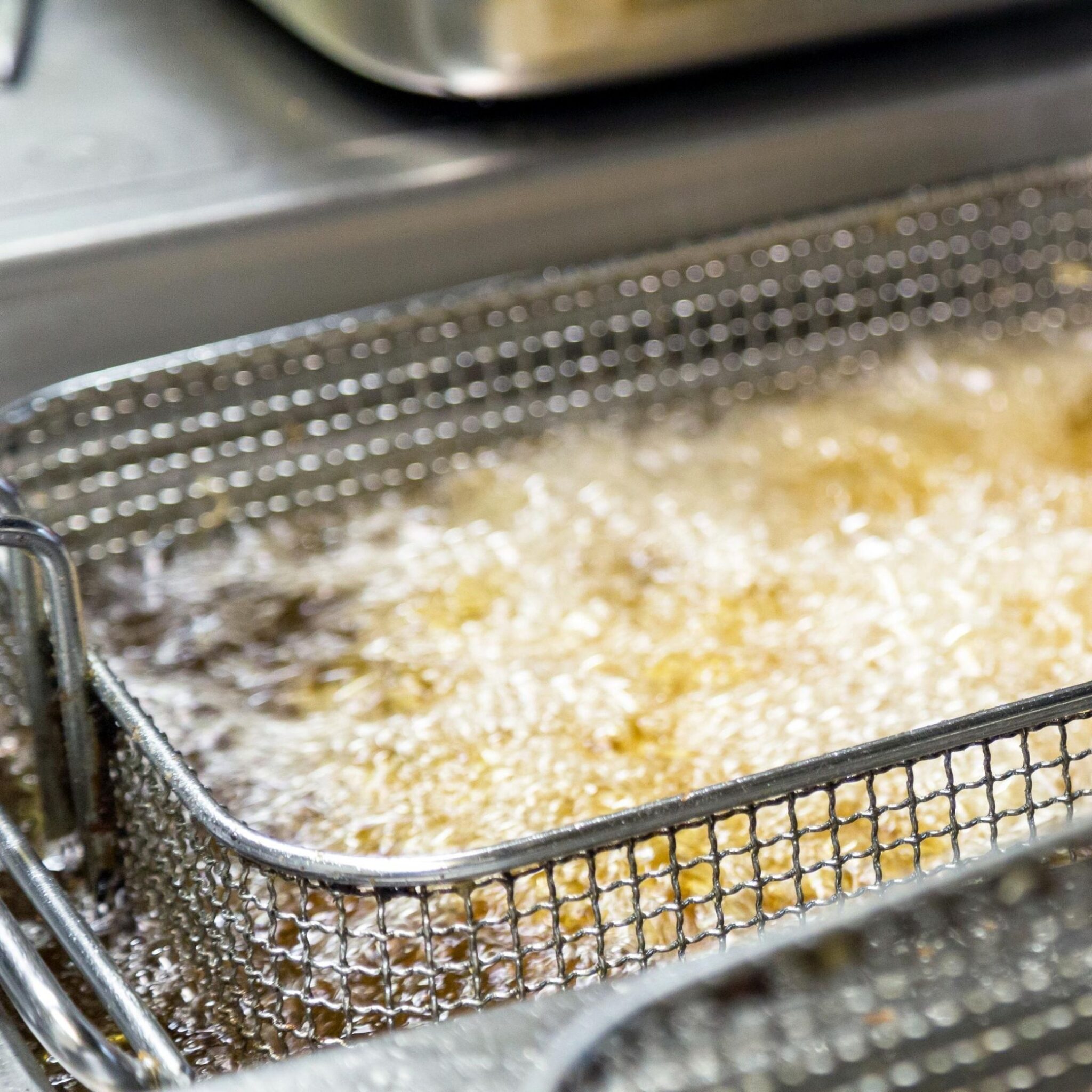 Well let me answer that question – something we get almost 20 times daily any time we feature a video of us frying food on our Instagram account.
Short answer: we save it and continue using it until it is too dark or gets cloudy.
Here's the scoop…
Our families have always deep fried foods since before we can even remember. Back in the day, there would be a designated "frying pot" where the oil would sit until someone needed to fry something – nowadays, in our own homes, here is what we do:
Let the oil cool completely.
Place a mesh strainer at the mouth of a large jar and pour the oil in there. You want the big bits to get caught so it doesn't end up floating around in the jar. The reason you want to strain the oil is so when you reuse the oil, it doesn't make the oil darker than it needs to be. It also helps keep the oil tasting fresher (in our opinion).
Close the jar and store at room temperature.
We reuse the oil until it becomes a brown color but that is completely up to you. The darker the oil, the darker your food will look after you fry it, so just adjust the amount of times you reuse based on the color and preference you have.
Now some additional questions we know y'all are going to have:
What kind of oil do you use? We like to use avocado oil because it is clean and has a high smoke point. Use what oil you can afford and are comfortable cooking with. Canola oil, peanut oil, and soybean oil are all oils we have fried with – they are just very processed.
How many times do you re-use oil? Depending on what we fry, it's 5-6 times. If we fry fish, the oil is dunzo because the smell and taste will not go away.
What deep fryer do you recommend?