Spicy Eggfast Reverse Omelette 101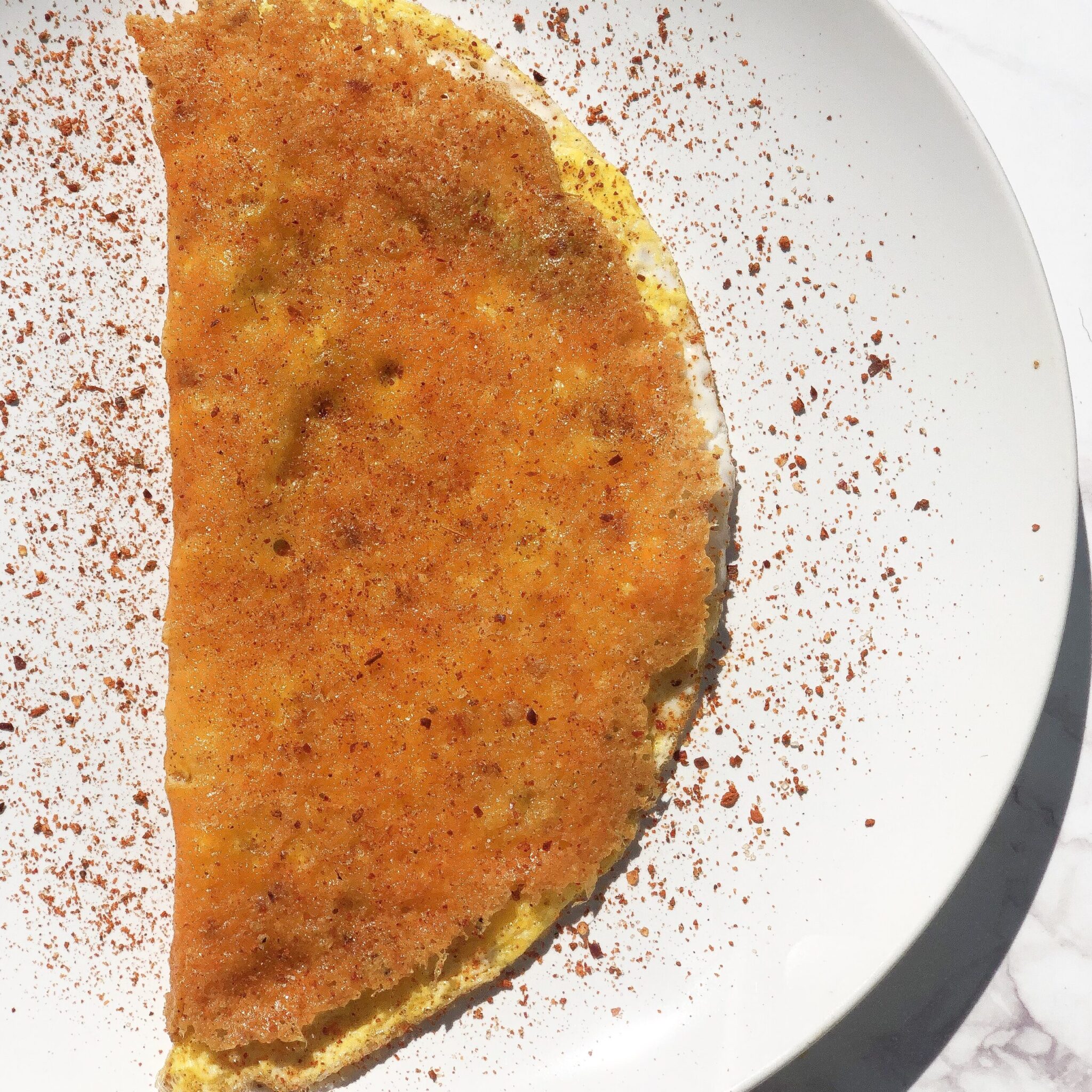 A reverse omelette is an egg omelette with the cheese outside of the eggs, instead of the middle. What comes out is a crispy cheeses shell with whatever your heart desires inside with eggs. We like our reverse omelettes seasoned with chili lime salt, tapatio seasoning, and a tablespoon of guacamole salsa.
The cheese crust is the shredded Taco Bell bacon cheddar blend (use about 1/3 cup of cheese) and I poured two whisked eggs over it. The trick to a crispy cheese crust is to place the cheese on the pan before you turn on the heat. Then, let the cheese melt and once it bubbles up and becomes golden, pour the egg mixture on top and cook until the desired runniness.