Review: Archer Farms Uncured Ham and Swiss Omelet Cups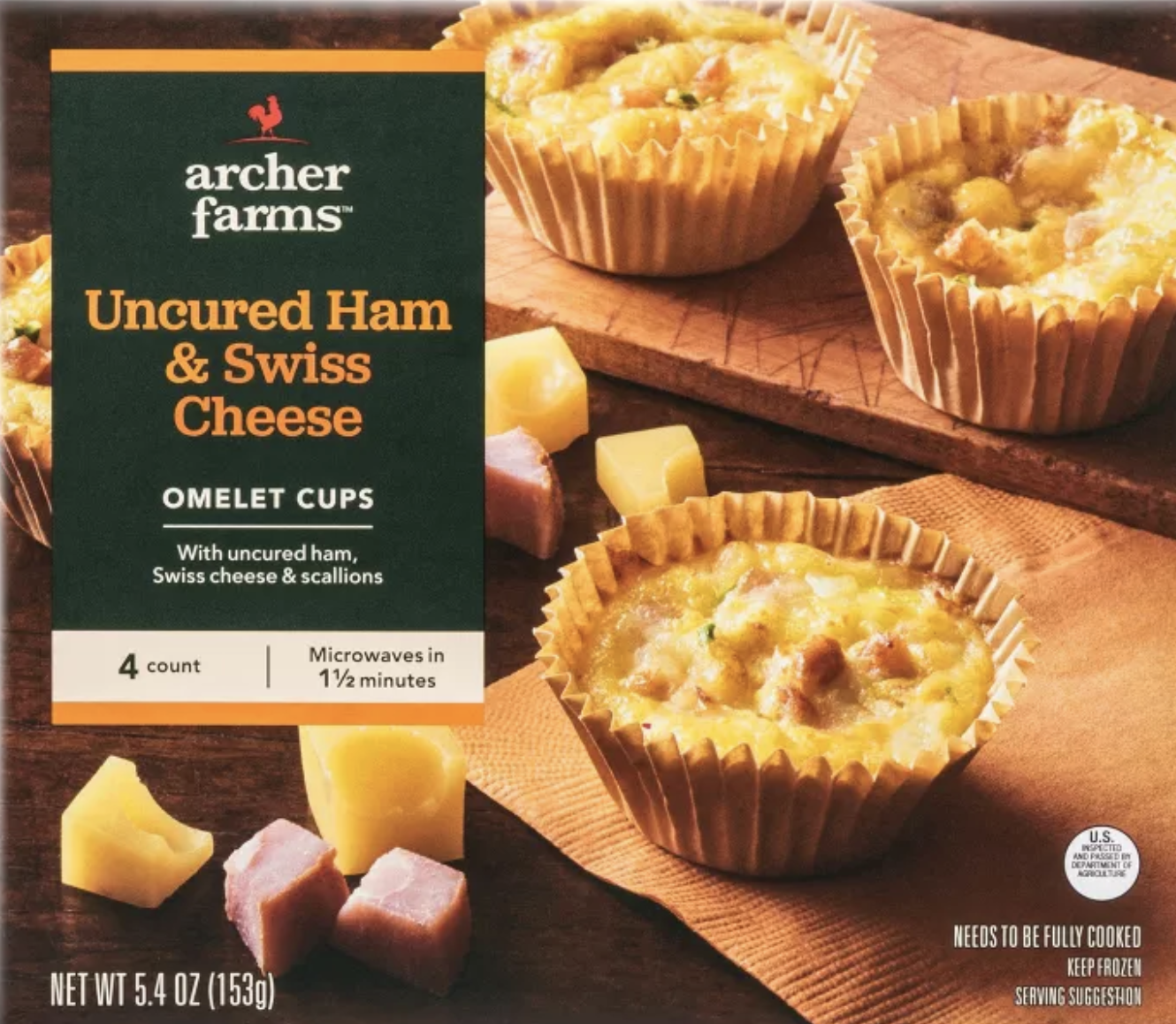 New at Target! Does anyone else like to browse the aisles for new products on the regular? I feel like I've been doing that more than ever lately because quarantine had me in a little rut. David and I were at Target last week and picked these babies up – maybe they aren't as new as I think but they are new to me and I haven't really seen anyone else talk about these. 
So here are some precursors to this review – I do not like Starbucks Egg Bites and I am not a huge fan of the 3 Petit Lechons Brand of sous vide bites from Aldi/Specialty Grocery Stores. Costco and Target also see the ThreeBridge Egg Cup bites but I don't think they have much flavor.
I didn't have high hopes before trying but the ham and swiss combo sounded good.
Here's the run down:
These are $4.49 for a box of 4 omelet cups. The cups are the size of mini cupcakes and come two in a pack. One box is one serving, coming in at 2g total carbs for the entire box – which is not bad at all, however, the portion is tiny LOL. You win some, you lose some, right?
These can be found in the frozen food aisle, next to the frozen breakfast items. You can order it for pick up at your local store as well.
Prep:
The omelet cups are frozen and do not require thawing to cook. You just remove the plastic and then pop them in the microwave for a minute and a half and then let them sit for another minute.