Air Fried Eggs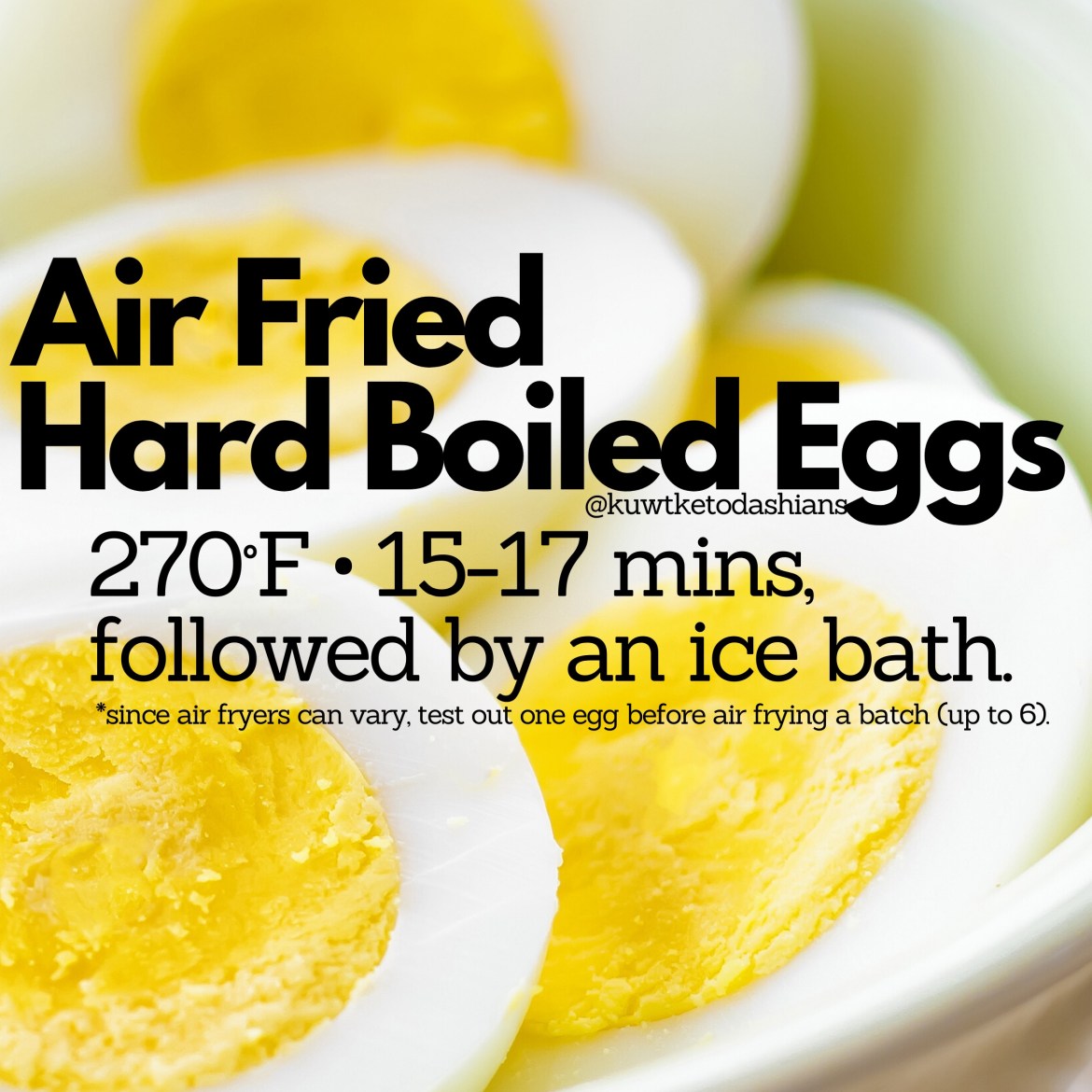 Yeah, you read that right! I haven't boiled an egg in monnnnths because air frying them is so much easier. This is based on my Cusinart airfryer so you'll have to test one out in yours before doing a huge batch.
Here are some notes:
Use eggs out of the fridge.
You don't need to preheat your air fryer. Just pop the eggs in there and proceed with the process.
Test out one egg before you do multiple. I have a cuisinart air fryer and it only takes 15 mins to get to my optimal preference (a little jammy).
I haven't done more than 6 eggs at a time, but you can definitely try once you get the hang of using yours.
I would recommend an ice bath – many keto baes have had much better luck peeling and better results.
If the egg shell seems yellow or overly cooked, it's not a big deal, the peeled egg will look normal.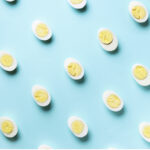 Print
Air Fried Hard Boiled Eggs
No water hard boiled eggs are super easy and perfect for snack prep.
Materials
4

eggs

1

ice bath

(water & ice to cover the cooked eggs)
Instructions
Place eggs into the air fryer basket

Set the air fryer to 270 degrees for 15-17 minutes and press start

Once the timer ends, remove the eggs and place them into an ice bath

Peel the eggs when they are no longer hot to touch